Psychoactive Substances – Frequently Asked Questions
July 17 2013 – Team MindFuel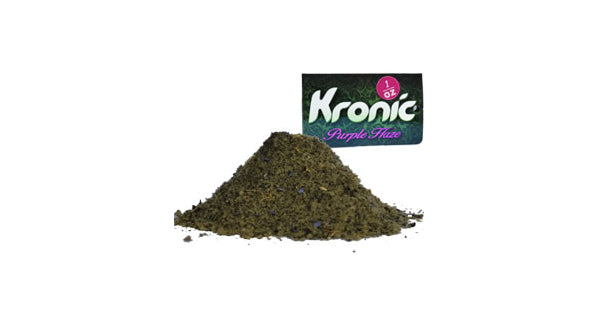 What happens now the law is passed?
Following the Act's commencement, a range of restrictions immediately comes into force, including:
A minimum purchase age of 18
Restrictions on outlets, including a ban on all dairies selling such products
Labeling and packaging requirements
No advertising allowed except at point of sale
All products must have health warnings.
The Act also sets up a new Psychoactive Substances Regulatory Authority within the Ministry of Health. Regulations to support the Act will be developed over the next few months.
So are all psychoactive products now banned?
No. Psychoactive products can be sold if they are shown to pose no more than a low risk of harm to people using them and the appropriate approvals and licences are obtained.
The drugs that are currently banned under the Misuse of Drugs Act 1975 by way of Temporary Class Drug Notices will continue to be banned, as unapproved substances, because they have been known to have adverse effects on people using them.
Can dairies keep selling psychoactive substances?
No.
How long will dairies have to stop selling products?
Dairies, convenience and grocery stores, supermarkets, service stations and liquor outlets with an off-licence are immediately prohibited from selling psychoactive products. They will be required to dispose of their products.
When and how will dairies, petrol stations and grocery shops be warned that they can no longer sell psychoactive substances?
The Police and District Health Boards (DHBs) have been contacting retailers who have been selling psychoactive products. Police are distributing information to retailers setting out the key requirements under the new law. This action will be followed-up with repeat visits to premises.
What action will police and DHBs take from the first day the new Act comes into force?
The immediate focus will be to ensure that prohibited retailers do not sell psychoactive products. Police and DHB public health officers will visit retailers in the days following the new law coming into force to inform them of the new restrictions, including the immediate prohibition on sales from certain premises.
Prohibited retailers should be returning or disposing of stock immediately. Police will also collect, seize and dispose of any psychoactive substances still held in retail outlets as required.
Police are also interested to hear from members of the public aware of illegal trading of psychoactive substances.
Who do people report breaches to?
Breaches of the Act should be reported to the Police in the first instance.
So who can still legally sell psychoactive substances?
Anyone with a retail or wholesale licence will be permitted to sell a psychoactive product with a product approval. That does not include dairies, convenience and grocery stores, service stations, or liquor outlets.
To obtain an interim product approval, the product owner or manufacturer must apply for an approval within 28 days of the Act commencing, with details of the product including that it has been on the market for at least three months.
To obtain an interim retail or wholesale licence, a person must apply for a licence within 28 days of the Act commencing, and:
be a New Zealand resident
be a fit and proper person (or a company of good repute)
have been trading in psychoactive products for at least 28 days prior to the Act commencing.
Only those not prohibited by the new law and those who have the appropriate licences will be allowed to sell approved products. The full extent of the restrictions and requirements related to the sale of these products will not be known until regulations to the Act are completed.
How will you know if something licensed in the interim is low-harm?
Psychoactive products that receive interim approval must have been on the market for at least three months and without being subject to a ban. The Psychoactive Substances Regulatory Authority has the power to recall any product if it considers the continued sale of the product poses more than a low risk of harm to individuals using it.  A list of approved products and licensed retailers will be included on this website so people can check whether a product has been approved as being a low risk of harm.
Why aren't you banning all substances right from the start?
There are potentially thousands of synthetic psychoactive substances, many of which have not been identified in New Zealand as psychoactive substances. If a substance has not been identified, it cannot be banned.  An immediate ban on all psychoactive substances is also likely to result in an active black market, with inherent risks associated with it.
Is on-line trading banned?
Internet sales of approved products are not banned, but Internet sales and advertising will be subject to restrictions.
When can applications be made to have future products approved?
When the regulations are in place. This is expected to be later this year.
What happens once the regulations are in place?
The new regulations will specify the tests that must be completed by applicants for new product approvals to show that the new product poses no more than a low risk of harm to the person using it.
Once the regulations are in place, New Zealand importers and manufacturers of psychoactive products may seek approval for a new psychoactive product. Applications must be accompanied by the specified fee (also set by the regulations) and any information required by the Psychoactive Substances Regulatory Authority, or the regulations. The application process will also require the product to undergo assessment by an expert advisory committee.
So at that point no-one is allowed to sell psychoactive substances?
Psychoactive products may be sold providing they have received regulatory approval and the appropriate licences have been obtained.
Who will check on whether the law is being complied with?
Enforcement and monitoring will be carried out by Police and District Health Board public health officers. New enforcement officers will also be appointed by the Regulatory Authority.
Customs will have lead responsibility for ensuring unapproved psychoactive substances do not enter New Zealand.
Police would like to hear from anyone who knows of party pills or synthetic cannabis being sold from dairies, convenience and grocery stores and other prohibited premises, or from any premises to anyone under the age of 18 years.
Can anything be done about a black market in psychoactive substances?
Police, Customs and other enforcement agencies will continue to combat all illicit substances.  The Psychoactive Substances Act will ensure that enforcement agencies have the powers necessary to deal with breaches of the Act, such as the sale of unapproved substances or sale to persons under 18 years of age.
When people do develop problems with their drug use, where do they go to get help?
There are a number of services available to help you, or someone you are concerned about, to get help.
District Health Board Community Alcohol and other Drug services are listed in the front of the telephone book under District Health Board services in the Hospital and Health section.
You can call the nationwide toll-free Alcohol DrugHelpline service on 0800 787 797 – a trained counsellor will take your call, and can advise on where you can get further help.
The Alcohol and Drug Association of New Zealand (www.adanz.org.nz) also has a directory of local services available through its website.
How can I obtain more information?
This website will be updated shortly with more information, including how to apply for product approvals and licences.  If you wish to contact the Regulatory Authority, please use the general enquiries form.