Censorshit: Banned Botanical Books in New Zealand
September 16 2017 – Team MindFuel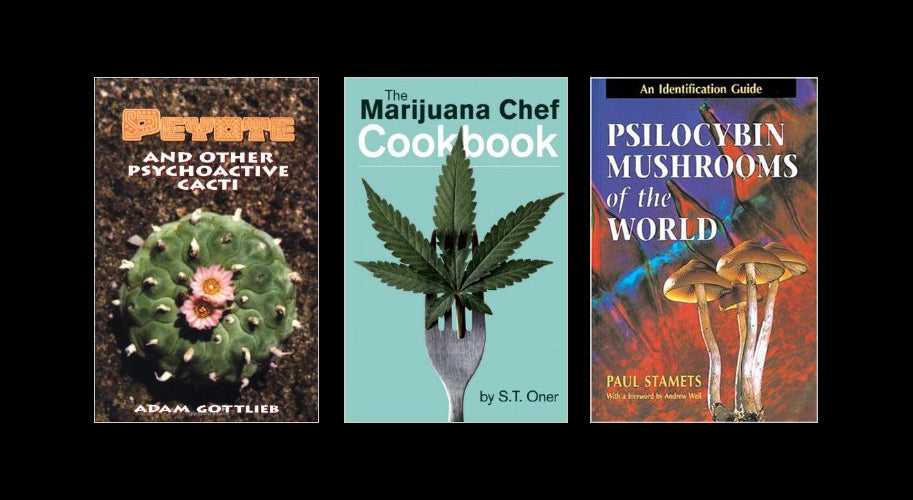 The following is a complete list (at the time this article was written) of botany and mycology publications that are deemed 'objectionable' (ie: banned, prohibited) in New Zealand.
The Marijuana Chef Cookbook
Marijuana New School Indoor Cultivation
Cannabis Cultivator
Peyote And Other Psychoactive Cacti
Psilocybin Mushrooms Of The World
The Big Book Of Buds
Psilocybin Magic Mushroom Grower's Guide
Indoor Marijuana Horticulture
Marijuana Grower's Guide
Brownie Mary's Marijuana Cookbook and Dennis Peron's Recipe for Social Change
The Great Books of Cannabis Volume l: Book ll
Cannabis Alchemy
Marijuana Grower's Insider's Guide
A Guide to Growing Marijuana in Cool Climates
Australian Handbook for Indoor Growing of Marijuana
How to Grow Marijuana Hydroponically
How to Grow Marijuana Indoors Under Lights
Marijuana Growers Handbook Indoor/Greenhouse Edition
The Advanced Growers Guide to Marijuana Cultivation
The Australian Indoor Marijuana Growers Guide
Marijuana Growers Guide Deluxe Edition
Psilocybin, (Magic Mushroom Grower's Guide)
A Guide to British Psilocybin Mushrooms
The Connoisseurs Handbook on Marijuana
High Times Encyclopaedia of Recreational Drugs
The Complete Guide to Growing Marijuana – The Culture and Management of Hemp
Ancient and Modern Methods of Growing Extraordinary Marijuana
Care taking the Wild Sinsemilla
Cooking with Marijuana
Indoor Marijuana Cultivation
Marijuana Growers Guide
The Complete Psilocybin Mushroom Cultivators Bible
The Cultivators Handbook of Marijuana
The Primo Plant Growing Sinsemilla Marijuana
How these educational books on growing and using beneficial herbs and mushrooms safely could be injurious to the public good is beyond us. It is an insult to the intelligence of New Zealand adults that we are not deemed mature enough to read these books. The prohibition of these books is out of date with the worlds shift away from last century's failed war on drugs and prohibition.
Until the New Zealand government catches up with the rest of the world, we have carefully selected some of the best harm reduction and educational books that are still legal to be viewed by kiwi eyes (just).
Browse our educational cannabis and psychedelic books collection.