Australia to Ease Kava Import Limits
October 13 2019 – Team MindFuel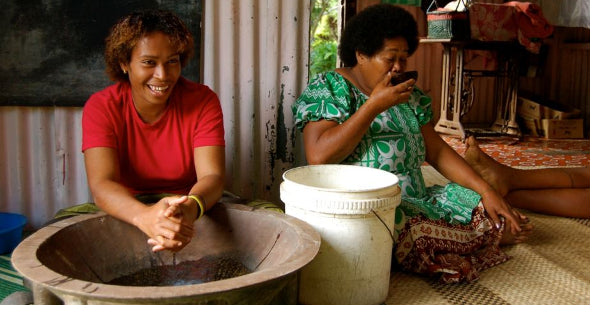 Congratulations Aussies!!! Your racist kava import restrictions are about to be relaxed so as to help improve relations with Fiji and other Pacific countries.
Prime Minister Scott Morrison made the announcement at the start of his brief visit to Suva, Fiji, where he is talking with Fijian Prime Minister Frank Bainimarama.
Australia is infamous as one of the only countries in the world draconian enough to actually prohibit kava (Piper methysticum) use and possession, so as to protect the interests of the liquor and petroleum industies by forcing first nation kava drinkers back to using far more harmful alcohol and/or petrol sniffing.
The changes to the law around kava will see personal import limits lifted from 2 kilograms to 4 kilograms by the end of this year.
While putting any limits at all on the amount of kava an individual may import is insidious, the increase in the limit one can import from 2 to 4 kilos is a small victory to kava drinkers in Australia.
However the fight for health freedom in Australia continues so that one day Australians may consume as much kava as they wish without interference from a corrupt government who at times appear to be nothing more than a racket to protect the vested interests of big pharma and the liquor and petrol industries.
Here at MindFuel we provide Australians with a full collection of high grade kava. We suggest Australians take advantage of the law chance and start importing, using and benefiting from this wonderful, safe, beneficial herb. We believe in the many benefits of kava, in particular to first nation Australians as a safer and healthier alternative to alcohol and solvents. Our belief in your right to enjoy kava is so strong that we will even use creative labeling to ensure you get your kava with a minimum of customs hassles and costs.
Relax Australia... It's Kava time!
Source: ABC News Australia.
*Special thanks to Flickr: bdearth for the above photo of the two beautiful kava drinkers^